How it works
Experience Elevated Mortgage Journey in Enfield, CT for Unparalleled Satisfaction!
Be reassured, you're in alliance with industry leaders, offering unmatched tranquility and extraordinary service.
Get prequalified
Fill out our quick form and we will contact you to get started
Find your mortgage
We work with you to
choose the right option for
your unique situation
Your new mortgage
Enjoy your loan that helps you achieve your goals.
This site is not authorized by the New York State Department of Financial Services. No mortgage solicitation activity or loan applications for properties located in the State of New York can be facilitated through this site.
About First World
Serve as your safeguard
First World Mortgage shines as a preferred option among real estate professionals, builders, and homebuyers alike. Boasting a stellar reputation as a premier mortgage lender, we take pride in delivering tailored services that suit your individual needs. Our team of certified loan consultants is committed to crafting bespoke home loan solutions, securing the most competitive rates, terms, and costs for you. Experience the superiority of our service firsthand and make your journey to home financing a smooth and satisfying one.
100+ Years Combined Experience
The success of your loan approval, the fluidity of the closing process, and your overall experience are anchored in the proficiency of our committed loan application team. With experienced experts promptly processing your application, you gain from the comprehensive lending experience of a mortgage lender with a collective knowledge of over 100 years.
Exceptional Customer Service
First World Mortgage underscores your peace of mind by actively scrutinizing lending guidelines, probing program alternatives, and examining current market patterns. Recognizing the importance of your time, our tested system ensures you receive the counsel and communication you deserve, authorizing you to concentrate on other important facets of your life while we manage your home loan.
Options to Meet Your Needs
When buying a home or refinancing your existing mortgage, it is crucial to cooperate with a company that offers a broad spectrum of home loan options customized to your precise needs. Unlike many lenders, First World Mortgage provides access to nearly all available options in the industry. Offering everything from conventional loans and zero down payment options to FHA streamlined refinancing and "no-cost" loans, we ensure adaptability to meet your singular needs.
Low Rates & Costs
Lenders are not all created equal. While many may present analogous interest rates and fee structures, First World Mortgage Corporation differentiates itself with a unique competitive advantage. Over the course of 25 years, we have refined our expertise, utilizing industry knowledge and fostering strategic relationships with investors, attorneys, real estate professionals, and an array of other organizations and individuals. This honed expertise coupled with our strategic partnerships has instilled in us a deep understanding of the industry's complexities. It allows us to operate with unmatched efficiency and tailor our services to individual needs effectively.
Learn with us
Discover an Enhanced Mortgage Journey in Enfield, CT Where Home Financing Becomes Effortless!
Regardless if you are new to buying a home or are familiar with the process, we strongly believe that being informed equips you with power. That's why we are dedicated to offering you the essential details and tools to make the experience of purchasing a home pleasant, straightforward, and worry-free. By clarifying key ideas and assuring you comprehend the whole process, we enable you to make knowledgeable decisions and steer the route to home ownership with assurance. With First World Mortgage Corporation, you can embark on your home purchase journey with self-assurance, confident in the knowledge that a committed team of specialists is with you at every turn.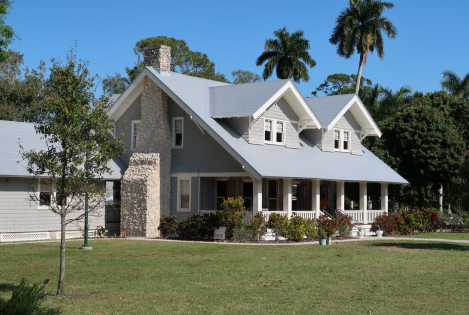 HOMEBUYER'S GUIDE Purchasing your new home, just got easy!
This homebuyer guide was created to assist you with one of the biggest purchases you will ever make. Buying a home can be a rather complex and stressful process.