Torrington, CT
1152 East Main Street
Torrington, CT 06790
About me
When buying a home, the last thing you need to worry about is whether your home financing will come through or not. With me as your loan consultant, you will have peace of mind knowing you will be accurately qualified for financing before you make an offer on a home – so there are no surprises later on in the process.
When you work with me, you can expect accurate client pre-approvals, a huge selection of loan programs, competitive rates, and award-winning customer service.
About First World Mortgage
In the unpredictable home lending market, we stand out as one of the most credible mortgage lenders in Connecticut, and we are now the #1 First Time Homebuyer CHFA Lender In Connecticut. We serve as your safeguard and offer you complete security, safety and peace of mind that only the highest-trained professionals will work with and for you.
You will be in the hands of one of the most experienced Connecticut mortgage lenders, helping make the home buying experience fun, easy, and stress-free! It's no wonder why we are the preferred Connecticut mortgage lender of individual homeowners, real estate professionals, home builders and financial advisers.
"I'm a first time home buyer and was very nervous going into the purchasing process as I had heard how stressful it could be. I was extremely lucky to be able to work with Mike though— he is FANTASTIC! He was great with communication throughout the process and always made himself available to answer any questions I had along the way. The process was SO much smoother than I had anticipated it being, and I was able to close within 45 days of my initial offer! Definitely recommend working with Mike!!!!"
Nicole
"I had a great experience working with Mike! He was always available to answer my (hundreds of) questions even during the evenings or on weekends (when you're working full time and trying to purchase a home at the same time, sometimes the only time you have to talk to your lender is after 5 PM!). As first-time homebuyer looking to buy a relatively small condo, I was insecure that my application would get lost in the shuffle of other applications from individuals/couples looking to buy much bigger homes than I was looking for. However, the amount of attention & care I received from Mike is what I would expect from a lender working to close a much larger deal. Even the lawyer said he was great to work with – we were able to close almost a full two weeks earlier than expected thanks to his hard work! I would definitely work with Mike again in the future or refer friends & family!"
Elizabeth
"I recently had the pleasure to work with Mike on my refinance. He was professional, had great communication, did an amazing job from start to finish and made the entire process easy and hassle free. If you are looking to buy a home or refinance Mike is your guy. He will go above and beyond and do whatever it takes to make your experience as seamless as possible. I would highly recommend him!"
Veronica
"This guy, what do can I say. First and foremost he's very responsive very professional and gteat with communication. I had a few hiccups along the way, but Mike always had the remedy. Thanks to Mike I'm a homeowner, i have a place for my boys to grow up and build memories. Mike seen my vision and made it a reality. Thank you times a million!"
Randi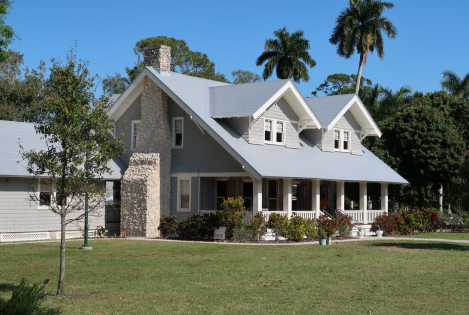 HOMEBUYER'S GUIDE Purchasing your new home, just got easy!
This homebuyer guide was created to assist you with one of the biggest purchases you will ever make. Buying a home can be a rather complex and stressful process.