Avon Branch
30 East Main Street
Avon, CT 06001
About me
As a mortgage lending professional who has been in the industry for over 15 years, I know how important it is to have a positive mortgage experience that is stress-free. Over that time, I have helped thousands of buyers finance their homes. My personal commitment is to ensure that my clients are satisfied with the process and that their expectations have been exceeded. This is exactly what has made me the top producing loan officer at First World Mortgage, and a top mortgage producer in the state of Connecticut. There is nothing more rewarding to me than making people's homeownership dreams come true. I love my job, and I would love to help you out!
About First World Mortgage
In the unpredictable home lending market, First World Mortgage is here to bring security, safety, and peace of mind that only the highest trained professionals are behind you every step of the way.
You will be in the hands of one of the most experienced mortgage lenders in Connecticut and beyond, helping make the home buying experience fun, easy, and stress-free! We are the preferred lender of thousands of individual homeowners, real estate professionals, home builders, and financial professionals.
"I recently used First World Mortgage in Avon as a first time home buyer. Christian was extremely informative and competent in helping me obtain the mortgage best suited for me and my family. Through the process I also worked with his loan office assistant Erin, who was highly organized and receptive to my many questions along the way. It was wonderful working with them both, and I highly recommend this business."
Lauren
"I've worked with Christian and his team for a few years now and every time they go above and beyond to make my mortgage transactions as smooth as possible. I would recommend them for all your mortgage needs."
Adrian
"this was our first experience buying a home- Christian and his team made it smooth + easy! we can't thank you enough. Erin, Christian, and Joseph are great! Very reliable and answered ALL (as first time home buyers, we had tons!) of our questions within minutes!"
"Christian and his team were excellent. Very quick to respond and felt like they were there every step of the way to make sure I was taken care of. They really do care, and on top of that I was able to save a bunch on my mortgage. Will definitely use them again for my next home."
Edgar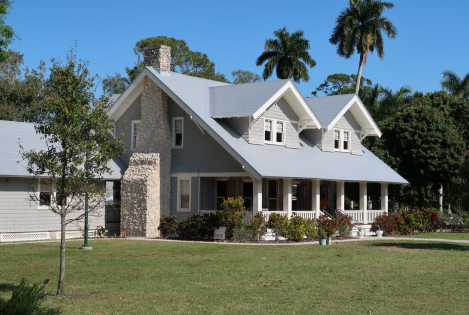 HOMEBUYER'S GUIDE Purchasing your new home, just got easy!
This homebuyer guide was created to assist you with one of the biggest purchases you will ever make. Buying a home can be a rather complex and stressful process.