How it works
Elevate Your Mortgage Adventure in Avon, CT for an Enhanced Experience
Have peace of mind knowing you've partnered with the best in the business, delivering unmatched tranquility and outstanding service.
Get prequalified
Fill out our quick form and we will contact you to get started
Find your mortgage
We work with you to
choose the right option for
your unique situation
Your new mortgage
Enjoy your loan that helps you achieve your goals.
This site is not authorized by the New York State Department of Financial Services. No mortgage solicitation activity or loan applications for properties located in the State of New York can be facilitated through this site.
About First World
Serve as your safeguard
First World Mortgage excels as the preferred option for real estate specialists, builders, and individual home purchasers. Boasting a stellar reputation as a top-tier mortgage lender, we excel in providing bespoke services tailored to your specific needs. Our team of certified mortgage loan consultants is committed to crafting individualized home loan solutions, guaranteeing optimal rates, terms, and expenses. Witness the superior quality of our service firsthand and transform your home financing experience into a smooth and gratifying journey.
100+ Years Combined Experience
The promptness of your loan approval, finalizing your new home loan, and the overall experience heavily rely on the personnel handling your loan application. Be assured you'll be working with a proficient team applying their skills to your application, and a mortgage lender with over a century of combined lending experience. Our skilled professionals are devoted to executing a seamless, successful loan closure for your new home.
Exceptional Customer Service
We, at First World Mortgage Corporation, go the extra mile to ensure that our clients have peace of mind. As a trusted ally, our significant role includes acting as your safety net. We proactively dive into lending norms, and program choices, and rigorously study the current market situation, taking the stress off you. Understanding that you have other tasks to focus on than your home loan, our successful system guarantees the guidance, backing, and clear communication you merit throughout the loan process.
Options to Meet Your Needs
When the time arises to purchase a property or refinance your existing mortgage, it becomes crucial to align with a company providing an extensive range of home loan options. Unlike most lenders, First World Mortgage Corporation has access to nearly every option in the sector. Whether it's conventional loans, no-down-payment options, FHA streamline refinancing, or 'no-cost' loans, we aim to offer you versatility and choice. We strive to deliver a customized home loan solution that brilliantly matches your financial ambitions and tastes.
Low Rates & Costs
We acknowledge that not all lenders are made equal. While it might seem many offer comparable interest rates and fees, First World Mortgage Corporation holds a distinct advantage. Backed by 25 years of experience, we have honed industry secrets and formed strategic alliances with investors, lawyers, and real estate professionals, amongst others. These invaluable networks and insights equip us to offer better benefits, unmatched service, and extraordinary value to our clientele.
Learn with us
Financing a Home Just Got Easier
Be it your first home purchase or not, we staunchly believe that knowledge is instrumental. Hence, we are devoted to equipping you with crucial information and resources to make home buying pleasurable, effortless, and worry-free. By enlightening you about key aspects and ensuring you grasp the entire process, we enable you to make astute decisions and tread the path to home ownership boldly. With First World Mortgage, commence your journey of home buying with assurance, knowing that a committed team of specialists is supporting you at every phase.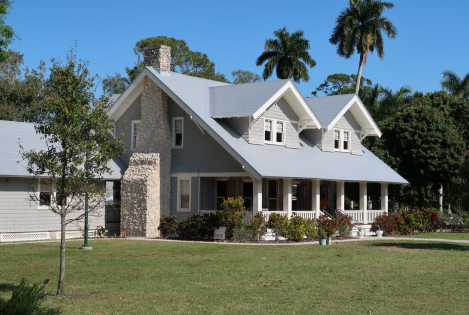 HOMEBUYER'S GUIDE Purchasing your new home, just got easy!
This homebuyer guide was created to assist you with one of the biggest purchases you will ever make. Buying a home can be a rather complex and stressful process.