About me
Lynnell Veilleux has been in the real estate/mortgage industry for most of her working days, beginning in 2005 when friend referred her to the business while she was in college working on her business degree. She started by opening loans and then quickly worked her way up into processing and underwriting loans. Lynnell has multitudes of mortgage knowledge and with her "can do" attitude she can get you into the best mortgage for your unique situation. She has seen it all and will assist in any way she can. Her customer service is top-notch, going above and beyond.
One of Lynnell's favorite things to do is spend time with her husband Justin and two boys Gavin and Justin Jr. They love to enjoy the outdoors and go away camping with their friends. She was born in West Palm Beach, FL, and raised in Enfield, CT.
Contact Lynnell if you are a first-time homebuyer, upgrading, downsizing, buying a second home, or refinancing – she can assist with many different mortgage types and will get you into the mortgage product available that best suits you.
About First World Mortgage
In the unpredictable home lending market, we stand out as one of the most credible mortgage lenders in Connecticut, and we are now the #1 First Time Homebuyer CHFA Lender In Connecticut. We serve as your safeguard and offer you complete security, safety and peace of mind that you're in great hands with some of the most experienced lenders in the industry.
"Lynnell was so very kind and flexible. As a first time home buyer and a veteran, she made it so comfortable for me to purchase my first home. As nerve wrecking as this was, Lynnell supported me during the entire process and even until after closing. She broke everything down for me in the most simplest terms. She is so very genuine and knowledgeable and she made sure I understand everything I was signing for. I would love to work with her again on my next home or even one of my relative's future home. Thank you again Lynnell for be amazing at what you do."
Sari D
"Lynnell was great to work with. She was professional and answered all my questions throughout this whole process. Pleasure to work with and we will be a return customer for any refinancing needs."
Andrzej C
"Great communication through out entire process. Questions were answered promptly and explained when needed. Process was seamless and easy with Lynnell. Great over all experience! Thank you."
Amanda M
"Lynnell is a professional and was great to work with. Her excellent communication skills kept me updated during the process which made the transaction smooth."
Kimberly A
"Lynnell is a Miracle worker. For every obstacle we had standing in our way she made sure that she found a solution. We could not be happier with all the help and determination Lynnell had to close our loan. Thank you for everything. "
Kristen W
"Lynnell is excellent at her job! She is very detail-oriented, which is a skill necessary for this job. She did a great job preparing my credit file that my approval came back clean with very few conditions. It is because of her due diligence that my loan was approved and closed on time. Thanks, Lynnell."
Naromie S
"Lynnell was great. She was very vocal and very helpful in terms of information
Made my first time home buying an easy one"
Ricky J
"She was very professional honest And made my dream come true something that I did not think that could happen"
Kason S
"Lynnell is such a joy to work with! This was my second time working with Lynnell and she was such a big help both times. I can't recommend her highly enough."
Lindsey B
"Lynelle was there every step of the way. She was very patient. She is the utmost professional. She kept me up to date about the process. I always knew what was happening. I got the best interest rate because of Lynelle."
Kaydine L
"Lynnel really made the process low stress and positive. So happy to have her on my team. Will recommend to everyone I come across."
Jennifer L
"Lynnell was very responsive, answered all our questions, and took the time to explore and explain our various options."
Charles G J
"I had lots of questions and Lynnell answered them all thoroughly and probably multiple times! She was patient and reassuring which I needed and am grateful to her!"
James V
"Lynnell was super helpful throughout the entire process. I enjoyed working with her and appreciated all her guidance."
Melissa L
"Enjoyed working with Lynnell! Very professional!!"
Corey N
"Overall great experience"
Bryan M
"Lynnell actively listened to my concerns and developed solutions that worked best for me. Lynnell was alway available to take my call and answer my questions. She is honest and trustworthy! I enjoyed working with her on my refinance!"
Eric L
"Always there to answer your questions. Your goals are their goals!"
Catherine R
"Lynnell is awesome!. She did a great job finding us the best possible options, she kept us informed and went out of her way to make sure we were happy with our decisions. She listened to us and provided great guidance. We had a great experience working with her on our home refinance. Thank you!"
Jeremias R
"Lynell really made our experience easy, without any stress! Thank you!"
Andzelina C
"Honest and to the point. You will get what you need."
Matthew O
"Lynnell helped us buy our home and refinance! We got locked in at an amazing interest rate, thank you!"
Cassandra N
"Always had my questions answered"
Justin W
"lynnell is such a fantastic person to work with and i appreciate her patience"
Cleveland H
"I would like to Thank Lynnell for working with me on my first house she made it very easy for me Lynnell did all the hard work all l had to do was just sign she was very helpful with all my questions on all those numbers and even got me a great rate if anyone looking to buying a house l think it would Wise to make sure you ask for Lynnell Veilleux she will work hard for you. Thanks again Lynnell your the best 😇🙏"
Gabriel B
"I let her know I needed to be moved in by December and she did everything to make sure I moved and despite COVID and issues with my seller, things worked out great and the price worked within my budget"
Kristin B
"Lynnell is amazing!! She provided me with great service and attention during my refinance, and got me the most cost effective deal possible. She makes the experience very user friendly, and made me feel confident that I was working with a great company!"
Deidre S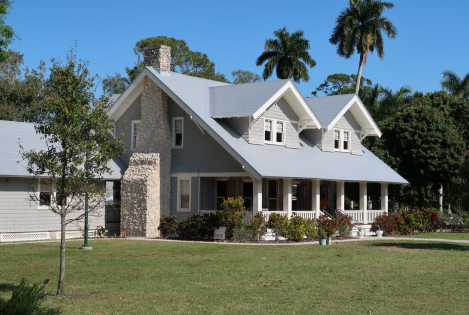 HOMEBUYER'S GUIDE Purchasing your new home, just got easy!
This homebuyer guide was created to assist you with one of the biggest purchases you will ever make. Buying a home can be a rather complex and stressful process.