About me
I am married to the most wonderful man, and we have two children. We live in Wethersfield. I have been in the Finance Industry for over 25 years. I have worked in a bank as a teller, new accounts, rep, assistant manager, ending that career as a branch manager. I then moved into Mortgage Lending. I have been a Top Producing Loan Officer for the past 10 years, and I LOVE my job;
I have 15 years of experience in the mortgage industry. There is nothing more rewarding than helping clients realize their dreams of home ownership! I pride myself on keeping up on all of the guideline changes in the industry, of which there have been many over the past few years!
About First World Mortgage
In the unpredictable home lending market, we stand out as one of the most credible mortgage lenders in Connecticut, and we are now the #1 First Time Homebuyer CHFA Lender In Connecticut. We serve as your safeguard and offer you complete security, safety and peace of mind that only the highest-trained professionals will work with and for you.
You will be in the hands of one of the most experienced Connecticut mortgage lenders, helping make the home buying experience fun, easy, and stress-free! It's no wonder why we are the preferred Connecticut mortgage lender of individual homeowners, real estate professionals, home builders and financial advisers.
"Lynne and her were amazing helping me secure my first home. They every step of the loan process smooth for me. With my busy schedule she made it easier to submit all the necessary documents needed for my loan process."
Stephen
"Lynne and Deb were an absolute pleasure to work with! As a young couple who has never purchased a home, they were very patient and made this process smooth. Together they were able to answer any questions we had and fully explain the details that go into purchasing a house. Lynne and Deb are very knowledgeable and it shows how much they truly care about their clients. They go above and beyond to ensure all documents are completed with accuracy and make sure all time-sensitive deadlines are met without any added pressure. We truly could not have done this without them and would highly recommend their services to our friends and family members! Thank you for helping us purchase our dream home!"
Jim & Ash
"Lynne is great, we used her to purchase our first home and the work she did for us was nothing short of remarkable. We need some work done to our home and interest rates are dropping so reaching out to Lynne for a cashout refinance was a no-brainer and she had all the information within days. Naturally, I pitted her against Navy Federal, Rocket Mortgage and Veterans United this time and ended up wasting 3 credit pulls because Lynne won. I should have known better.
Great interest rate, more money than expected at closing, and helping us complete projects and placing us in a better financial position. Her team was amazing, Deb helped us through the process and collecting materials while Amy worked to process and submit our information with Lynne supporting us every step of the way. There were days we were getting emails in the middle of the night and they were definitely working crazy hours due to the high demand.
I highly recommend Lynne and her team for any mortgage needs, including VA Loans.
Thank you Lynne, Deb and Amy for all of your hard work during these crazy times."
Brandon
"Lynne and Deb were absolutely wonderful to work with. They made a stressful situation (moving from out of state) so much easier with their efficient handling of my mortgage. They were amazing communicators. I received responses to my emails almost immediately in most cases, and not more than a couple of hours max. I also had some tricky credit problems in my past, and Lynne found a way to help me anyway. I highly recommend them!"
Mary Lou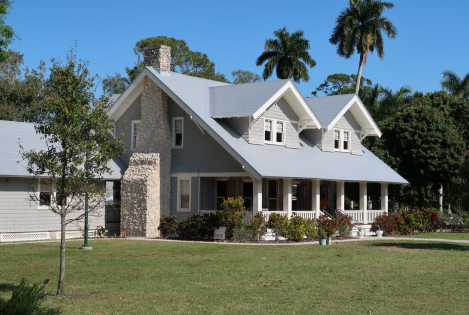 HOMEBUYER'S GUIDE Purchasing your new home, just got easy!
This homebuyer guide was created to assist you with one of the biggest purchases you will ever make. Buying a home can be a rather complex and stressful process.