About me
With over 20 years of experience in the banking industry, Anna has been serving the community as a residential mortgage specialist for more than a decade. She provides a full spectrum of financial knowledge and ensures a simplified mortgage process, guiding her customers from application through closing. 
A Connecticut native, Anna lives in Hartford County with her husband and has two grown sons. She loves the outdoors and enjoys taking trips to Stowe, VT, Florida, and South Carolina. Her perfect day, though, is a lot less active — she loves just relaxing and reading a good book. 
Anna is also known for her involvement in the local community. She has contributed to and served in leadership capacities in organizations such as the New Britain Lions, The Polish American Business Association, The Connecticut Virtuosi Chamber Orchestra and the New Britain/Berlin Chamber of Commerce. 
Anna is a 5 Star Professional. She is bilingual, speaking both English and Polish. She is frequently referred by satisfied customers, and she has a powerful reputation for integrity, a strong work ethic, friendliness, and empathy.
About First World Mortgage
In the unpredictable home lending market, we stand out as one of the most credible mortgage lenders in Connecticut, and we are the #1 First Time Homebuyer Lender In Connecticut. We serve as your safeguard and offer you complete security, safety and peace of mind that you're in great hands with some of the most experienced lenders in the industry.
"All the information was passed along in a timely matter. When we had questions, Anna was quickly available by phone and email. Any issues had a quick turnaround. Anna was very nice and friendly and I would recommend her services to others!"
Marek
"Anna and her team are simply the best. We've done countless transactions, for myself and for my clients alike. I always refer my clients here because its 100% seamless and smooth from start to finish, every single time."
Scott
"Mrs. Anna Podkowiak is a very nice, kind and helpful person. She is very professional in her field of work. I could always count on her and ask for advice. She always had time for me. I have never had experience taking a loan before and I was very stressed about this topic but Mrs. Anna made everything go smoothly and quickly according to the seller's requirements. I will always recommend her."
Paulina
"Anna is patient, easy going and knowledgeable. She helped us a lot when we bought our new house and did refinance recently . Overall our experience with her was great.">
Varazdat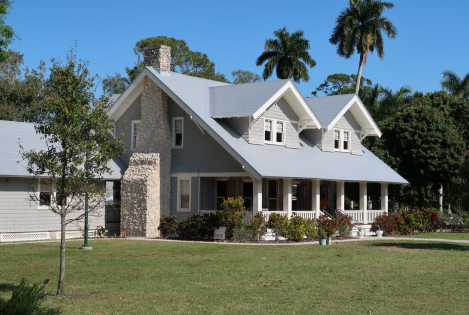 HOMEBUYER'S GUIDE Purchasing your new home, just got easy!
This homebuyer guide was created to assist you with one of the biggest purchases you will ever make. Buying a home can be a rather complex and stressful process.